Is your website up to scratch?
11.Does the landing page match your email in terms of style, messaging, relevance, etc? MORE…
Even if you have amazing marketing collateral with great messaging and design that piques the recipient's interest, you could easily lose them if the web page your email links to doesn't match up and reflect the messaging in your email, looks amateurish, is hard to navigate or has no forward journey. And you will need a further CTA and prominent contact details on the page (not in the footer).
Have you allocated time for a campaign 'wash up'? MORE…
Using the results you've been recording, evaluate how the campaign went. Did it achieve the success you hoped for? Did you make a good ROI? Have you made a number of new clients? What went well, what didn't? What would you do differently next time? Keep this information handy for your next campaign.
What our clients are saying

Purchasing data is always a minefield – we have used several providers in the past and have struggled to find the quality and accuracy we need.
The team behind AlertBI's HeadsOf.com service are helpful and responsive – they always deliver to our brief and the data they provide is of a very high quality - we always experience a very low bounce rate.
They are now a trusted and preferred partner.

We began using Alert BI's HeadsOf.com division as a source of key contacts data during 2021. From the start, communications have been quick, professional, and easy. Data quality is high and great value for money. Their information covers the USA market brilliantly (we are based in California) and also Europe where we have expansion plans. Highly recommended.

SR Apprenticeships have had a great experience working with HeadsOfHR.com. Unlike most other providers, all their contacts data is freshly researched and validated just before it's sent to clients, so it's not been sitting on the shelf going stale. Their list of 'heads of' roles is extremely comprehensive so we were able to target just the right people, and supplementary advice on marketing campaigns and GDPR is readily available.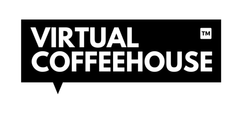 We needed to reach out to senior HR personnel as well as people in job roles to do with learning, emotional health and wellbeing.
HeadsOfHR.com seemed to be the only company that could provide contacts data that specific, and in the quantity we required.
Their business advisers are knowledgeable and not pushy salespeople.
We bought the data, found the quality was high and the service and communications were great. Highly recommended.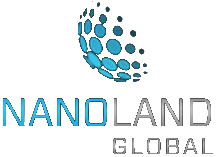 "We discovered HeadsOf.com via a Google internet search when looking for a HR contacts database. As well as general HR contacts they cover more specialist roles such the HSQE staff we had an interest in. The service and communications were quick and professional and the sample data was good - we purchased a dataset and have been busy communicating with that audience. The information is good. We also valued the advice the HeadsOf.com team provided about producing email content to maximise its impact, and the guidance about how best to set up and execute campaigns over the critical first three months of campaigning. Highly recommended.."
Clients we have worked with
We work with organisations and budgets of all sizes across the private, public and not-for-profit sectors globally. Our clients range from start ups and sole traders through to SMEs and global organisations such as: Google, Manpower, Mars, Trinity Mirror, Barclays, The Bank of England, IBIS and Hays.